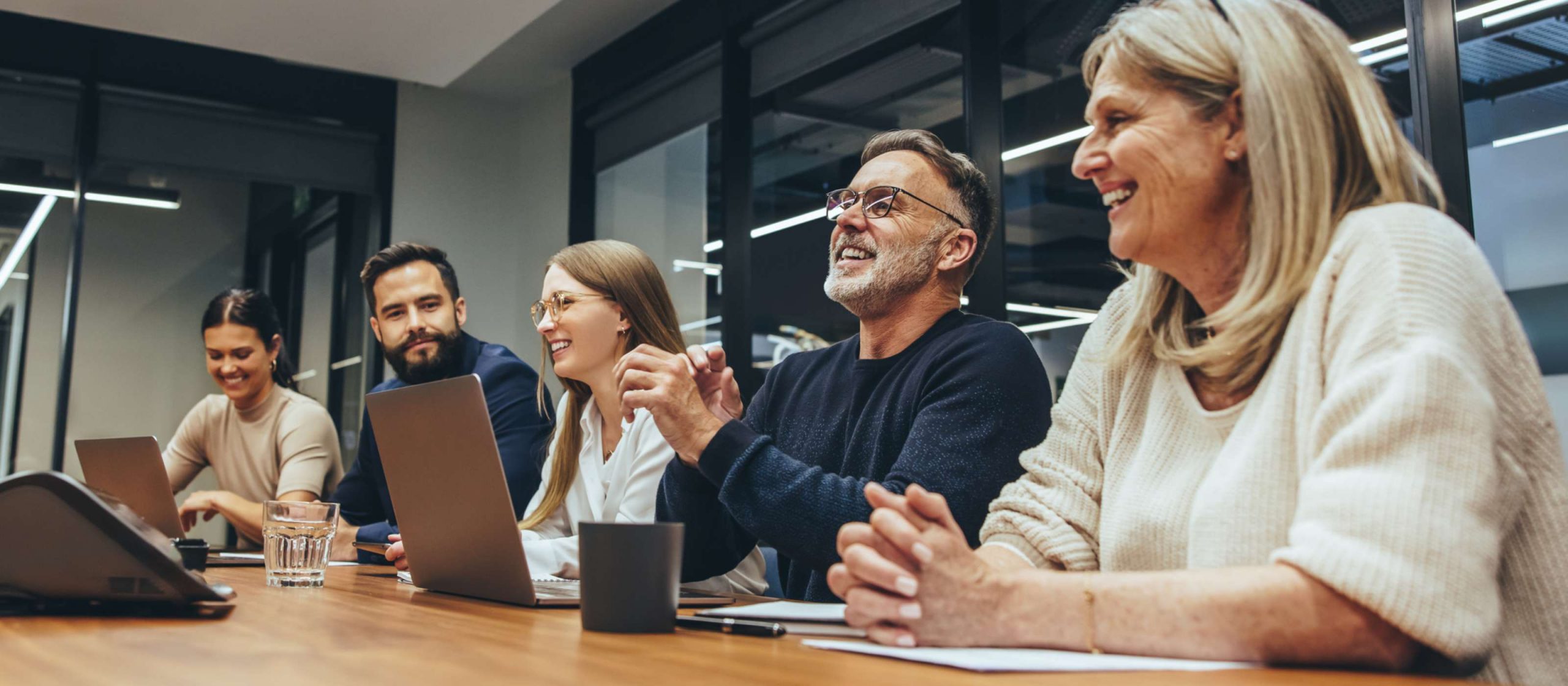 Our Mission
To enhance the state of complete mental, physical, and social wellness for organizations and their employees.

Our Vision
To build a world-class wellness experience. 
Who We Are
An Extension of Your Team
Covenant Workplace Solutions is a full-service workplace mental health and wellness partner helping organizations across the country strengthen the lives of their employees and the families they go home to each day. This results in an environment that allows organizations to grow, achieve their goals, and build a sustainable, thriving workplace culture.
2013
The Beginning
Dr. Jacob Christenson founded Covenant Family Solutions (CFS) to provide individuals, couples, and families in the community with quality, innovative mental wellness options.
2020
Answering the Call
With the COVID-19 pandemic in full swing, companies everywhere were getting crushed. A significant decline in mental health was occurring globally.
Already one of the fastest growing mental health clinics in the state of Iowa with five separate locations, Covenant Family Solutions added Zach Schmit as Vice President of Business Development. Together, they launched a Workplace Solutions division to help organizations meet the critical need for workplace mental health services.
2022
Momentum
More and more organizations were beginning to see the direct benefits of supporting employees with robust mental health and wellness programs.
The Workplace Solutions division had grown to the point of becoming its own company. As a result, Zach Schmit and Chad Charkowski founded Covenant Workplace Solutions LLC and acquired the Workplace Solutions division from CFS. The move included an important strategic partnership with Covenant Family Solutions for the delivery of exceptional clinical services.
Leadership
Driving the strategy behind
Covenant Workplace Solutions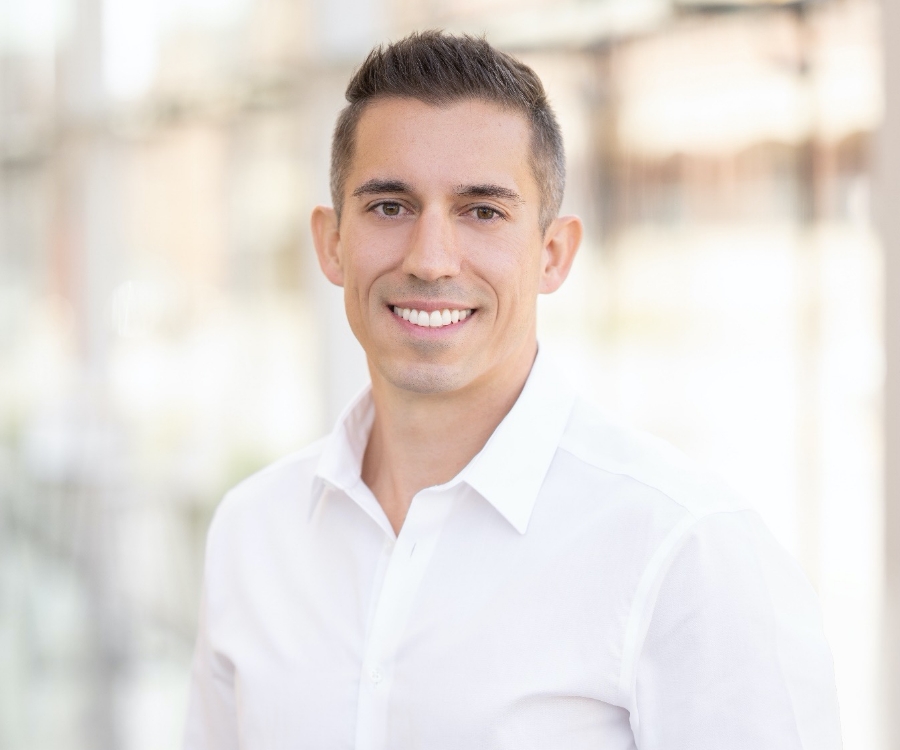 Zach Schmit, PN1-NC, NASM-CPT
Head of Operations | Owner
Zach spent almost two years collaborating with some of the best and brightest mental health clinicians on a daily basis prior to starting Covenant Workplace Solutions. He has been able to use this immersive experience to remove barriers that prevent individuals from receiving the care they need and develop new, robust programs to offer organizations of all sizes and industries.
Zach earned his Bachelor of Arts degree in Business Administration and Public Relations from Coe College. He is a certified nutrition coach with Precision Nutrition, as well as a certified personal trainer with the National Academy of Sports Medicine. He brings years of leadership experience to this role, as well as sales, marketing, operations, and brand development.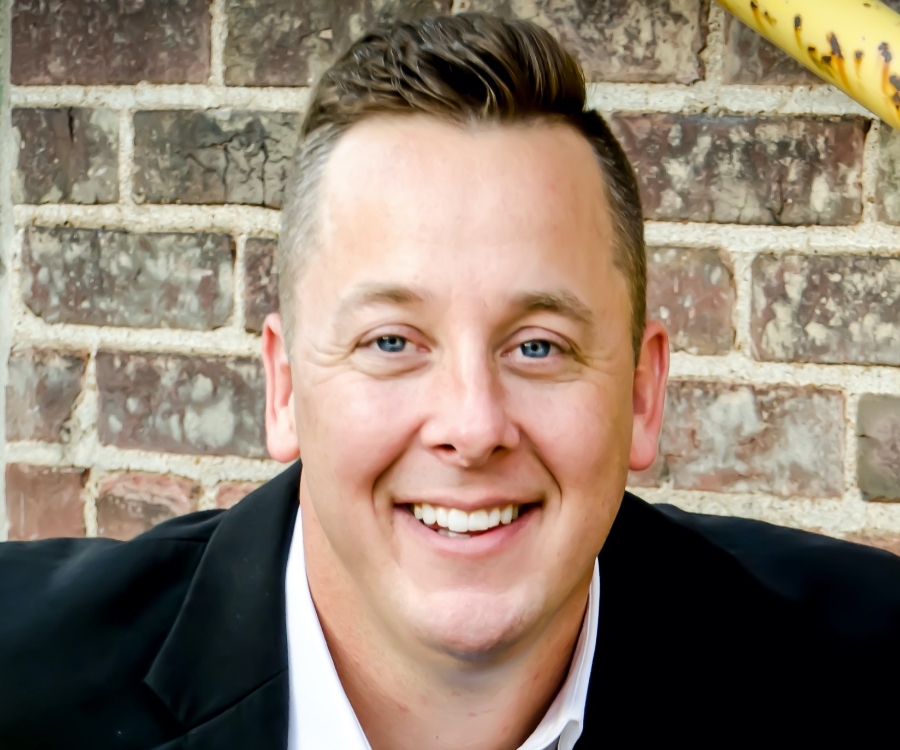 Chad Charkowski
Head of Sales | Owner
Chad most recently focused on business development efforts in the Workplace Solutions division at Covenant Family Solutions prior to the launch of Covenant Workplace Solutions. His primary emphasis was creating and implementing comprehensive employee assistance programs for organizations and ensuring they experienced world-class service along the way.
While Chad is an avid student of all things mental health and wellness, his background has spanned many industries over the past 25 years. One common denominator from all of Chad's pursuits is his passion for helping others step closer toward and seeing the accomplishment of their goals. Chad is motivated to help stop the stigma around mental health by adding as much value as possible to the clients he serves.
Advisory Board
Iron Sharpens Iron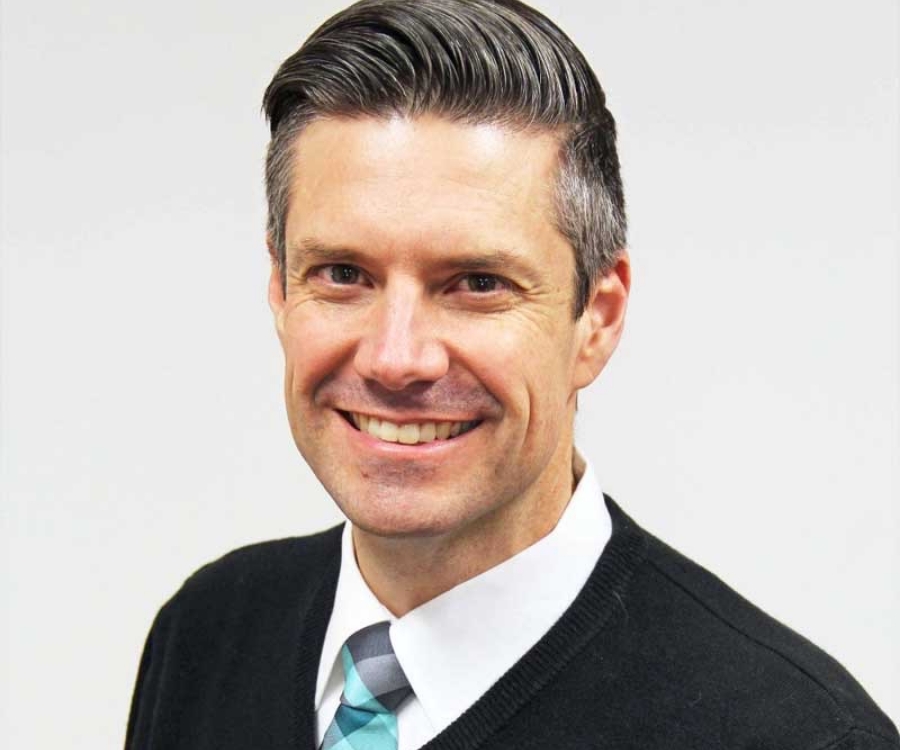 Jacob Christenson, PhD, LMFT
Chief Executive Officer | Covenant Family Solutions
Dr. Jacob Christenson is the founder and CEO of Covenant Family Solutions and has ownership interest in Covenant Workplace Solutions. Throughout his career, Dr. Christenson has been active in research and service to his profession. He has published more than 15 peer reviewed journal articles, two magazine articles, and one book.
He has served on the editorial board for the Journal of Marital and Family Therapy and Contemporary Family Therapy and been a post hoc reviewer for other journals as well. He served as a board member with the Utah Association for Marriage and Family Therapy and as the president of the Iowa Association for Marriage and Family Therapy. Dr. Christenson has also provided services as a consultant for Northcentral University and developed two of their courses in the marriage and family therapy program. He has been practicing in the field of marriage and family therapy for over 15 years and is a Clinical Fellow and Approved Supervisor in the Association for Marriage and Family Therapy.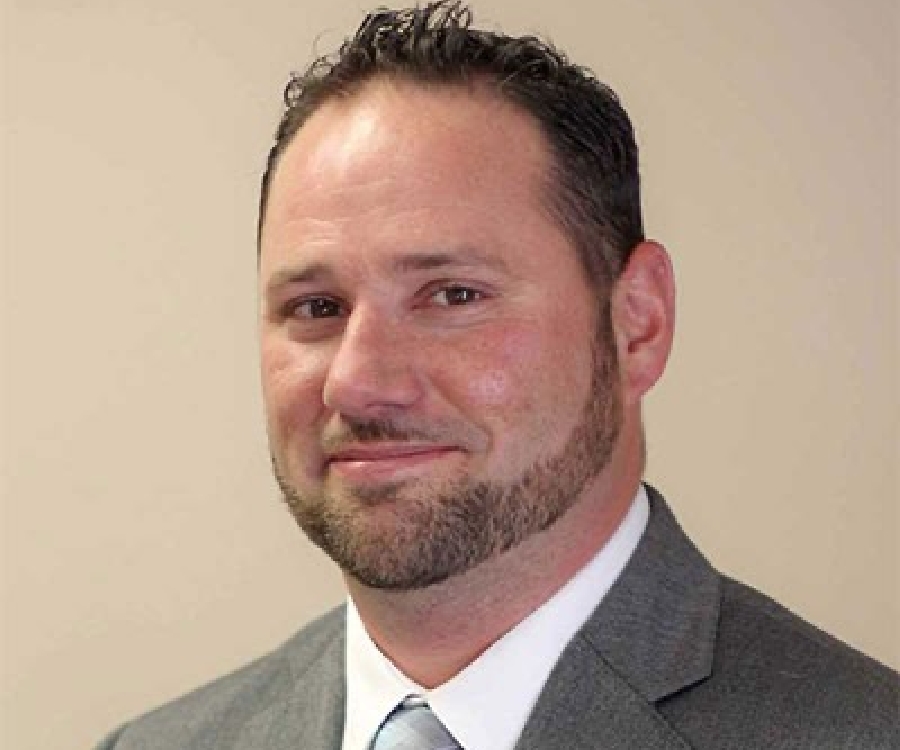 Nick D'Amico, MA, LMFT
Chief Operating Officer | Covenant Family Solutions
Nick D'Amico is the Chief Operating Officer and an owner at Covenant Family Solutions while also a licensed marriage and family therapist. Nick also has an ownership interest in Covenant Workplace Solutions. His professional guidance is a driving force behind up-and-coming therapists, as well as helping innovate the mental health industry. Nick has provided care to at-risk youth and struggling families for over 20 years.
Nick is a member of the American Association for Marriage and Family Therapy and is well-known for his skillful counseling to couples seeking to strengthen their relationships. He is also a national crisis de-escalation trainer for the Mandt System, an evidence-based system for conflict resolution and de-escalation. Nick has served on several nonprofit boards and advisory councils over the years and is looked to as a leader in the mental health field.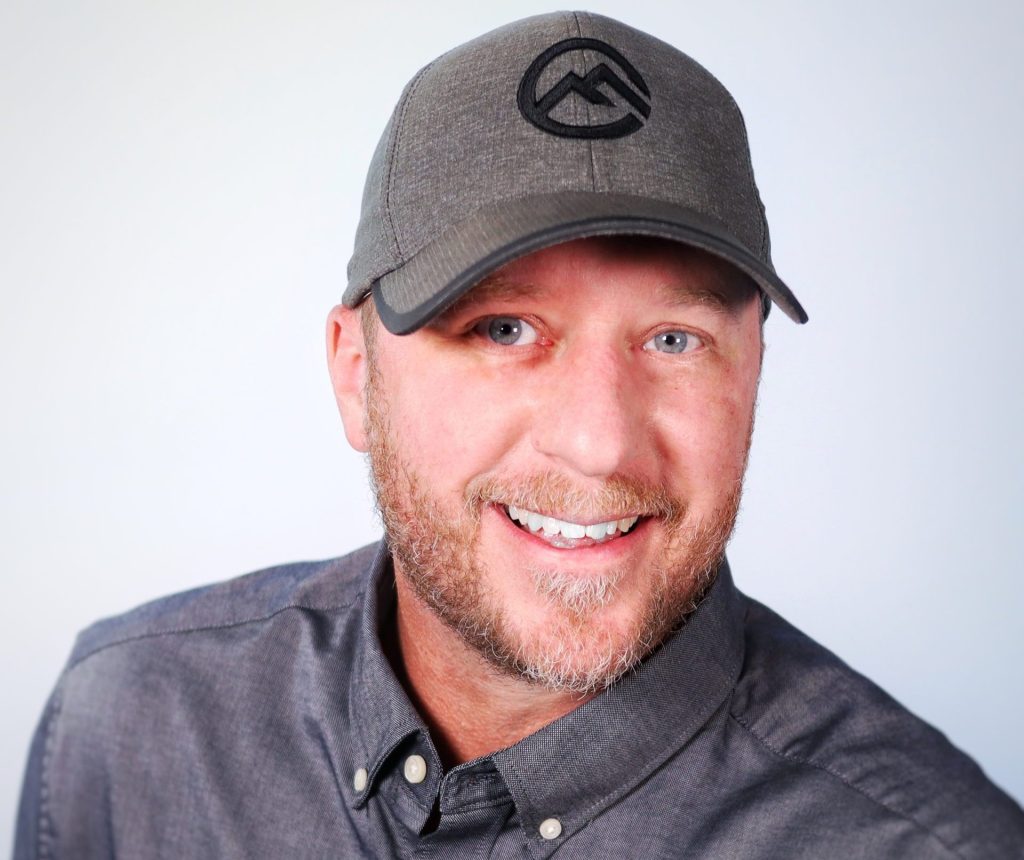 James Mayhew
Chief Culture Officer | James Mayhew Consulting
James Mayhew helps businesses create high performance workplaces through his HPX Mastery System, which empowers exceptional people to do excellent work on the most important things. Based in the Corridor, he is a certified KeyneInsights Coach and Certified Human Behavioral Specialist with a values-centered approach to workplace optimization.
James is the host and creator of "Lead Thru Values," a leadership podcast that discusses the connection between company culture and workplace performance, as well as a new podcast called "Confidence Covered By Humility," where he explores what it takes to lead your company, your small businesses, your teams, and your home with humble confidence. 
When James was Chief Culture Officer for one of the country's fastest-growing privately held companies, he was responsible for the company's strategic culture initiative that led to the organization being recognized as a top workplace in the Midwest.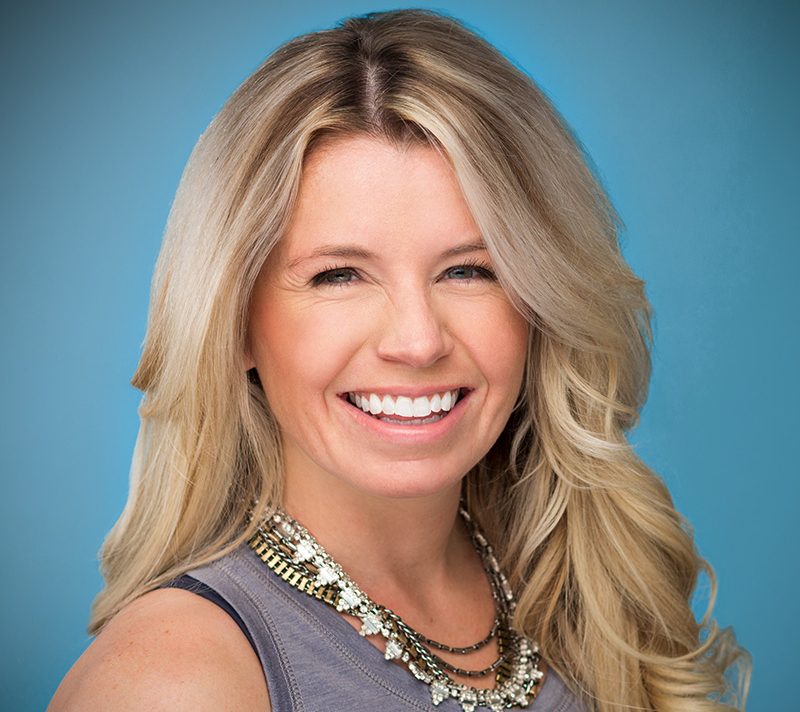 Dr. Calla Kleene
Founder & Owner | Back In Line Chiropractic
Calla joins the CWS advisory board as she recognizes the incredible value of mental health and overall well-being as necessary in every workplace. She is a chiropractic physician trained in acupuncture and functional medicine.  She founded Back in Line Family Chiropractic & Wellness and has recently been certified by the International Board of Undersea Medicine as a Functional Medicine Hyperbaric Clinician (F.M.H.C.). She recognizes the value of mental health as a key and essential component of our overall health. She recognizes when companies invest in their employee's health, everybody wins. Truly, HEALTHY is contagious. She is excited to serve on the board as she witnesses the level and dedication CWS is committed to meeting and exceeding their client's expectations.  
In her free time, she enjoys biking, reading, and running to her kids' activities. She married her high school sweetheart Tyler, and together they have a daughter, Porter (11), and a son Cooper (8). In the past, she has served on The Iowa Chiropractic Society, Foundation 2, and The Freedom Festival, and currently serves on HEDCO.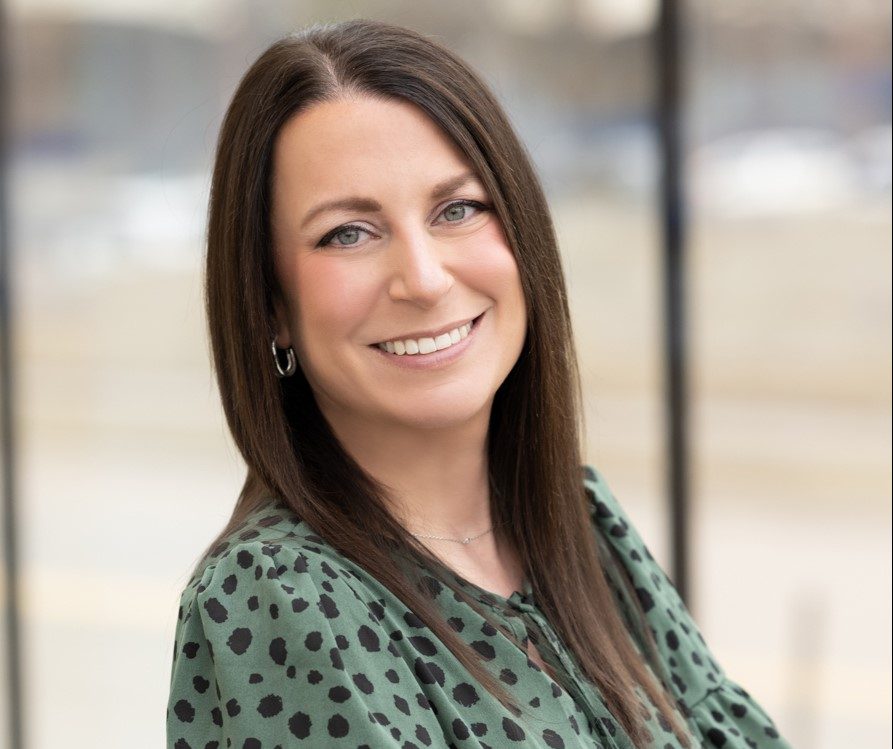 Cristiane AbouAssaly
AVP, Private Banking Officer | Bankers Trust
Cristiane is a proponent for mental health and wellness and joins the advisory board to support the efforts and advocacy for mental well-being in the workplace. She is an assistant vice president (AVP), Private Banking Officer with Bankers Trust in Cedar Rapids. For nearly 9 years, Cristiane has worked closely with her clients at Bankers Trust to assist them with their banking and lending needs.
Cristiane earned her Bachelor of Arts in Business Administration and Spanish from Coe College. Prior to Bankers Trust, Cristiane worked for the Corridor Business Journal as a media specialist. In addition to her career, Cristiane sits on several boards and steering committees including United Way of East Central Iowa, Women Lead Change, St George Orthodox Church, Daybreak Rotary, Junior Achievement of Eastern Iowa and NewBo City Market.
 In her free time, Cristiane enjoys spending time with family and friends, walking/running, reading, cooking and travelling with her family. She is married to Nick AbouAssaly and together they have three children, Alexa (22), Grace (20) and Andrew (17).  
CORE VALUES
OUR NON-NEGOTIABLES
These core values are the backbone of our culture. It's not only what you will hear, but what you will see in action. Each of our values determine our behaviors. These guide our business decisions and empower us to continue evolving into the best version of ourselves.

Hard Work and Dedication
We put in the time to get the job done and done well. We aren't afraid to push ourselves to go above and beyond in order to serve.
Continuous Improvement
It is our responsibility to engage in continuous learning. We prioritize consistently improving our skills, our health, and personal characteristics.

Excellent Care and Service
We are committed to ensuring our clients, colleagues, and those we meet receive a world-class experience.

Support and Uplift
We provide genuine support and encouragement as we care about each other's wellbeing.

Communication is Key
Excellent communication is critical to our success. Communicate proactively and respectfully. Open dialogue between colleagues, vendors, and especially clients is paramount.